International Keynote Speaker, Best-Selling Author, and Retired US Naval Officer
Clients who book Matt DiGeronimo as a keynote speaker benefit from lessons in leadership, operations, and motivation. Matt's style is practical, thought-provoking, and humorous.
Extreme Operational Excellence
Applying the US Nuclear Submarine Culture to Your Organization
The Navy's silent warriors live and breathe Operational Excellence. How does a group of 130 men with an average age of 25 operate a nuclear power plant in the ocean's harshest environments while conducting complex clandestine operations aboard a 6900-ton warship with nearly flawless results? The answer lies in the community's culture which epitomizes the tireless pursuit of Operational Excellence.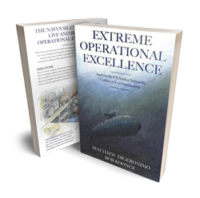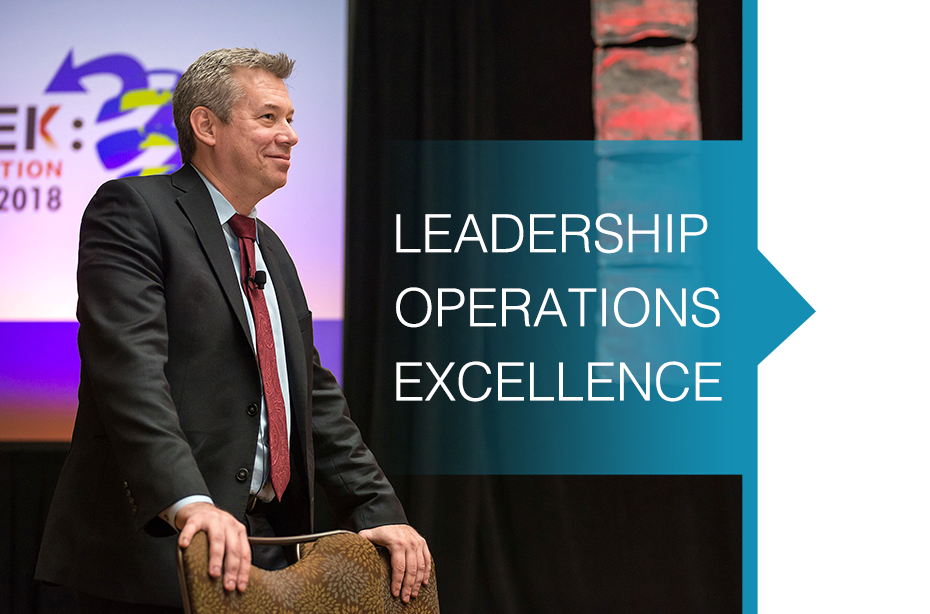 About Matt DiGeronimo
Matt DiGeronimo was born and raised in Hawthorne, NJ. He is a valedictorian graduate of Rensselaer Polytechnic Institute in Nuclear Engineering, and the University of Connecticut for an MBA
Matt is a retired Nuclear Submarine Lieutenant Commander. In addition to serving aboard multiple Los Angeles class fast-attack nuclear submarines that spanned a twenty-year career, In 2003, he served on the staff of COMMANDER MIDDLE EAST FORCE where he contributed to Operation Iraqi Freedom and Operation Enduring Freedom in a variety of capacities.
Matthew's post-Navy experience is highlighted by his successful turnaround of three businesses in diverse industries: a mergers & acquisitions company, a property management company, and a coal-fired power plant. He currently serves as the Vice-President of Operations at Veolia North America where he oversees the operation and financial performance of 15 power plants in the central region of North America.
Matt is also the co-author of the recently published Amazon bestselling book, "Extreme Operational Excellence: Applying the Us Nuclear Submarine Culture to Your Organization"
"Matt's book speaks volumes in an easy to digest format. I give his book to all my staff and I keep a library of his book on my shelf and give them to all new hires. I want them to embrace the principles expressed in Matt's book. His keynote presentation to our team was tremendously captivating, enlightening, and entertaining. His presentation will not soon be forgotten at Honeywell."
"A retired US Navy nuclear submarine officer and a combat veteran, Matt DiGeronimo quickly rose to a leading operations role within a multi-billion dollar international corporation. He distills his amazing experiences into practical principles on leadership and efficiency, directly relevant to your company. He captivates his audiences with self-deprecating humor, story and metaphor. But don't let his soft-spoken delivery mislead you–he's an expert at working with people to achieve tough goals. Listen up."
"Matt's passion for operational excellence shines through every single time he speaks at one of our OpEx Summits. Our executive level audiences always comment how credible and relatable he is and how well he knows his subject matter. His professional experience coupled with his exceptional presentation style make him an incredible choice as a keynote speaker."
"If you are searching for a unique and thought provoking keynote speaker you should call Matt DiGeronimo. I have heard many speakers try to engage an audience with new perspectives on life and leadership, but few match Matt's abilities. Matt creates an environment of innovative and critical thinking on every topic he speaks about. His thoughts on leading millennials and organizational dynamics are inspiring and will leave your audience with insights and new ideas to lead and engage their people. I highly recommend Matt's speaking to any organization wanting to raise the bar on their next speaking event."
"One of the best presentations I have ever seen. Very valuable."